Hidden Figures by Margot Lee Shetterly
The movie comes out on Christmas Day this year, so this is a fantastic book to get anyone in your family who loves space, flight, math, physics, and needs some women to admire and idolize. My father used to hitch rides out to the local airfield just to stare at the planes, he flew bomber planes off of carriers in WWII, and worked on the first lunar orbiter during his time with Boeing; I grew up with stories about NASA, the moonshot, Sputnik, you name it, but I never heard about these courageous black women who changed the face of American engineering and enabled us to set foot on the moon. This book follows three amazing women from the 1930's through the 1960's: Katherine Johnson, the first woman to have her name on a NASA research report; Dorothy Vaughn, the lead of the West section of computers at the early space and flight research center in Langley, Virginia; and Mary Jackson, who helped America catch up with Russia in the space race. This book is filled with jaw-dropping stories of discrimination during the Jim Crow era, inspiring tales of women who respectfully, consistently, and strongly continued to demand their place at the table, and admiration for a group of people (politicians, astronauts, engineers, mathematicians, teachers, etc.) who looked past race and gender to create something bigger than humanity. This book is just plain awesome.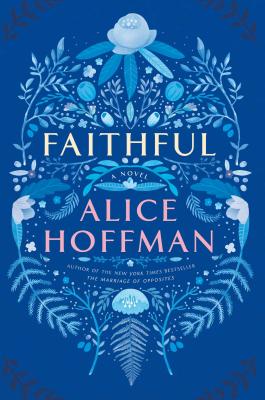 Faithful by Alice Hoffman
Title Alert: this book is NOT about religion or religious faith; it is about the faith in the human spirit to be strong, to withstand tragedy and change and heartbreak, to be able to accept and return love, to survive. We meet Shelby at age 17, having survived a terrible car crash that left her best friend in a permanently vegatative state. After months in a psychiatric ward where she is sexually assaulted, her mother rescues her and therein begins to road to recovery. In order to assuage her guilt, Shelby shaves her head, turns her straight-A student persona into a drug-addicted, aimless, never-leaving-her-basement kind of girl. Throughout the next ten years, we see Shelby as she tiptoes back into life, with a lot of help: her mother Sue, who sits in a loveless marriage and continues to prod her daughter towards love; Ben, the drug dealer who sees past the bald head and the potential inside both of them; Maravelle, the single mom of three children who shockingly decides Shelby is worth the effort of friendship; and the postcards that come anonymously throughout the years that remind her what life should be...do something, see something, believe something, dream something. Throw in her adorable dogs that she rescues (okay, she actually steals them into a better life), and Hoffman has once again touched my heart. Granted, she is one of my favorite authors, but occasionally our favs can let us down...but not this time. This book is magic.
...

Reposted with permission from Laurie's Lit Picks.
...
Like what you're reading? Want more? Let's be friends! Stay connected with all the good stuff happening at Village Books & Paper Dreams on Facebook, Twitter, and Instagram.